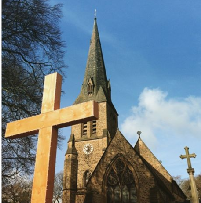 Click here to view the church
events calendar

Oberammergau Passion Play 2020
Interested? Click this box for more details


Wednesdays 9:30 – 11am
In St. George's Hall.
The Wellspring
There is a shelf at the back of
St. George's Church for any donations
for The Wellspring. These will be
delivered by us on a regular basis.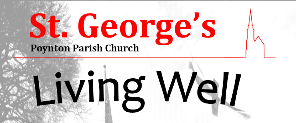 (Dementia Support)
Click on this box to learn more
Next session
Tuesday 20th February, 2:15-4:15pm
in St George's Hall.
Please encourage any you know suffering with dementia to come along with their carer.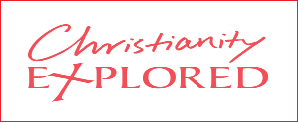 Parish Weekend
20-22 April 2018
The Parish Weekend is now fully booked. If you would like to put your name on a reserve list, please contact the church office 879277.
Church Membership
If anyone is interested in finding out more about St. George's or St. Martin's, or is considering baptism or confirmation, or wondering about joining the C of E from another denomination, our Church Membership Course is 6.30pm on Sundays 11th, 18th, 25th February. Tell Rob (850524 / vicar@poyntonparishchurch.org) and come to the Vicarage, 41 London Road North.
Women's Breakfast
Saturday 17th March 8.15am
Guest speaker: Helen Bradley
Tickets will be available in the church hall after both services from 11th February. Cost £3.50
Numbers are limited, so be sure to get
yours early!
Bring & Share Lunches
Rob and Jean are seeking to set up new arrangements to oversee the monthly lunches. PCC suggested some homegroups may take an occasional turn, alongside one or two other teams. Please tell us if you might help on this basis.
Fire & Safety
The PCC has authorised the new arrangements for leaders/hirers to fill in a response form after reading the relevant information form. WE shall send these out soon. Please respond promptly to help Val in the office.
Home Group Studies
The first four studies in the Psalms are
now available at the back of church or
may be downloaded from here. Others
will follow soon, with a variety of styles,
as clergy and readers cover their
favourite psalms.
Electoral Roll
The electoral roll is the church's register of those qualified to attend and vote at the APCM in April, where elections take place for the PCC. If you consider yourself a church member, please enrol before the APCM by obtaining a form from David Myers or by the entrance to the Hall. Please note to be eligible you must be baptised, aged 16 or over, a member of the church and live in the parish – or, if resident outside of the parish you should have attended public worship in the parish for the previous six months.
Epiphany Concert
Set up by Margaret Pattinson, in aid of
East Cheshire Hospice at Home.
at St. George's Church
Saturday 3rd March 7.30pm
Tickets £10 available from
the church office and Mates.


Phyllis Hackley
Our prayers and sympathy are with John following the death of Phyllis , his wife.
The funeral will be at
St. George's on
Thursday 8th March at 12 noon
Village Pick & Tidy
Saturday 3rd March 10am
All of the churches (CTiP) are joining with the Poynton Pick & Tidy Group to help litter pick and tidy some hot spots around the village. Meet at the Civic Hall 10am. Tools provided + CTiP reflective tabards.
Northumbrian Quiet Service
February 18th at 6.30
All are welcome to join us in church for a time of peaceful reflection.
Jeff and Krys
would like to say thank you to all their friends in Christ for the love, support, transport, food and prayers during this difficult time. The Lord has heard your prayers. May God bless you all.

From this month's Grapevine
A letter from Rob McLaren

Grapevine, our parish magazine.
Copies available (50p) at the back of church or why not have it delivered every month?
See Susan Warrington or contact the church office.
Click this box to see more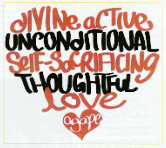 Bring & Share Lunch
February 18th at 12:30
in the church hall.
Graveyard Tidy
Saturday 17th March 9.30 – 12 noon
A chance to help Brian get the churchyard in shape, to enable it to look nice through the Spring.
St. George's Wine Society
23 February 19:45pm
Wines of Northern Italy.
Booking now for St George's Dinner
at Arighi Bianchi on Friday 27 April
Care Homes
Following Lesley's move to Wales, our Care Homes ministries are being overseen by
Rob (at Clumber House)
and Christine (at Parklands)
Music Hub
Leaders of the choir (Catherine), 9.30 music (Carole), 11 music (Rick), bands (Andrew, Mike, Louise), and Sound (Hayley) are welcome to the Music Hub meeting at Wetherspoons on
Monday 26th February 8.15am.
The drinks are on Rob!
Women's World Day of Prayer
Friday 2nd March 2pm
This year with the Ladies' Fellowship at Poynton Methodist Church.
The theme is: Suriname 2018