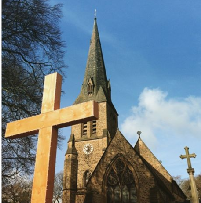 Click here to view the church
events calendar

Oberammergau Passion Play 2020
Interested? Click this box for more details


Wednesdays 9:30 – 11am
In St. George's Hall.
The Wellspring
There is a shelf at the back of
St. George's Church for any donations
for The Wellspring. These will be
delivered by us on a regular basis.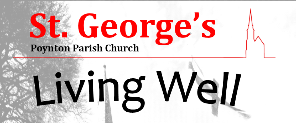 (Dementia Support)
Click on this box to learn more
Next session
Tuesday 20th March, 2:15-4:15pm
in St George's Hall.
Please encourage any you know suffering with dementia to come along with their carer.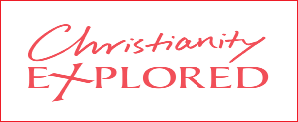 Parish Weekend
20-22 April 2018
The balance is due by March 18th, for all those attending the Parish Weekend. Please give to Helen Livingston or the church office.
Women's Breakfast
Saturday 17th March 8.15am
Guest speaker: Helen Bradley
Tickets will be available in the church hall after both services from 11th February. Cost £3.50
Numbers are limited, so be sure to get
yours early!
Home Group Studies
The first ten studies in the Psalms are
now available at the back of church or
may be downloaded from here. Others
will follow soon, with a variety of styles,
as clergy and readers cover their
favourite psalms.
Electoral Roll
The electoral roll is the church's register of those qualified to attend and vote at the APCM in April, where elections take place for the PCC. If you consider yourself a church member, please enrol before the APCM by obtaining a form from David Myers or by the entrance to the Hall. Please note to be eligible you must be baptised, aged 16 or over, a member of the church and live in the parish – or, if resident outside of the parish you should have attended public worship in the parish for the previous six months.
If you are not sure whether you live in the parish you can enter your postcode at the following website for confirmation – www.acny.org.uk/parishmap.php
Graveyard Tidy
Saturday 17th March 9.30 – 12 noon
A chance to help Brian get the churchyard in shape, to enable it to look nice through the Spring.
Quiet Morning
Saturday 24th March in St. George's
10am until 1pm. Colour in and pray the Events of Holy Week.
Maundy Thursday
7.30pm at St. George's
An event with some of the atmosphere and drama of the first Easter, including the Judas Circle, and a dramatic reflection on Peter's denials.
Thought provoking for everyone.
Poynton Cross
We hope to set the Poynton Cross up after the 11am service on Sunday 18th March. And dedicate it at 12:30pm
on Palm Sunday 25th March
with the other churches.
Easter Flyers
Please invite people to our special services with the help of the Easter flyers.
Easter Tracts
We are using the 4points publicity package to help us proclaim the good news of Easter. The 4points tracts are available to give to anyone who might be interested, and will be used and distributed in the main Easter services
TnT Sunday lunch
We are going for lunch at
The Farmers Arms on
Sunday 25 March at 12.45pm. Please let Elizabeth Walker or Louise Coleman know if you're able to join us!


Bring & Share Lunch
Next Bring & Share lunch will be on
Sunday 18th March at 12.30pm
Cheshire East Highways
Road Surface Patching will take place on 5 of the next 6 Sundays in central Poynton, causing disruption to roadside parking and driveway access. Please walk to church if you can and park away from the shared space paving.

From this month's Grapevine
A letter from Rob McLaren

Grapevine, our parish magazine.
Copies available (50p) at the back of church or why not have it delivered every month?
See Susan Warrington or contact the church office.
Click this box to see more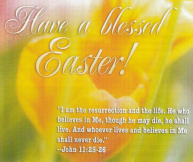 Russ & Margaret
Russ and Margaret would to thank everyone for their help and support for last Saturday's Epiphany concert. Just over £3500 was raised for East Cheshire Hospice at Home.
Men's Breakfast
Time for a fry up gents!
8.30am on Saturday 24th March
Please sign up on the sheet at the back of church or contact Rhys, Matt or Andy.