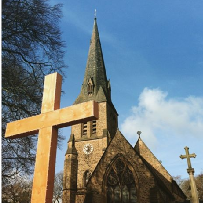 Refurbishing 2011/12
In December 2011 St George's Church was closed for a period of about three months so that major refurbishment could be undertaken. Church services continued in St George's Church Hall.
All is not perfect but many aspects have worked out well and the many good things are good. To date the appeal has brought in about £200,000 in pledges and gifts from members of the congregations of the church, plus about £20,000 from Fundraising events. We hope to continue the appeal and already there are some seed ideas for a Phase Three involving servery, toilets, and some sort of sound proofed room for crèche etc.
Take a visual tour:
Before
29 December 2011
Filmed just a few days before the church closed for around 3 months for a major refurbishment.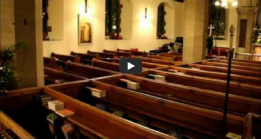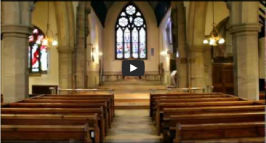 An empty church
7th January 2012
The church is mostly empty now, just the central pews remain. In just 2 days the church reordering work will begin. The re-ordering will include new seating, flooring, heating and lighting, in addition to a new colour scheme.
Ready for Use
31 May 2012
Filmed just a few weeks after the reordering of the church was complete. Major works included new seating, flooring, heating, lighting and a new colour scheme. LED uplighters (set to Red for the making of this video) enhance the pillars and chancel arch. Brown beams and blue panels make the ceilings an attractive feature.