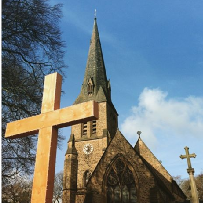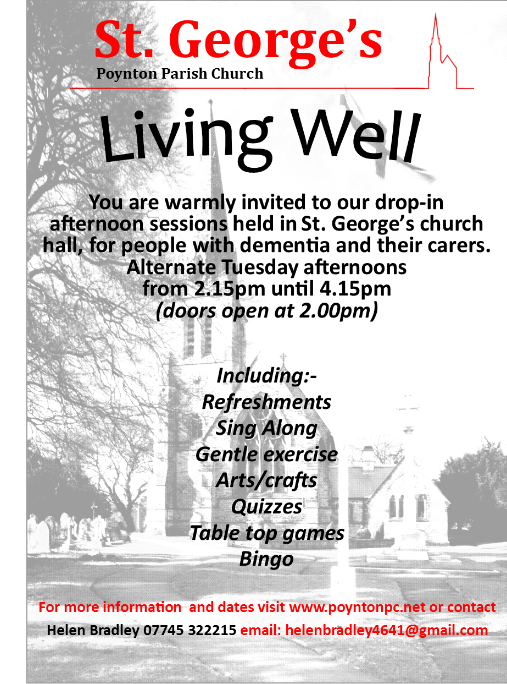 St George's "Living Well" Group
A few months ago our church became aware of a growing need for a group to support people with dementia and their carer's in the Poynton area. This was brought about after one of our members suggested we visited Tytherington Family Worship Church who already have an established group. We were very impressed with what they had achieved, and were encouraged by their group leaders to set up a group of our own in Poynton.
A core team of four church members was established, and meeting together, they have formed a framework for our own group. We have had offers of help from many volunteers, both within and outside our church.
Sessions are fortnightly on Tuesdays
The aim of the group is to offer a relaxed environment where people with dementia and their carers can socialise whilst enjoying a number of activities, which include: Sing Along, Gentle exercise, Arts/Crafts, Quizzes, Games, and Bingo. Of course, no church event would be complete without lots of tea, coffee and biscuits, so there will be plenty of these to hand! There will be no charge to attend these sessions, although a small donation for refreshments would be appreciated.
As Christians, we are strongly focussed on caring for people within our parish and beyond. We see this group as a practical way for us to demonstrate God's Love to others, and we can guarantee that all visitors will be made most welcome and treated with dignity and respect.