January 2021 Update (Services and Children's Groups)
In the light of the announcement of a new lockdown, we have taken the decision not to restart our pattern of in-person services on Sunday evenings, Wednesday and Thursday mornings. We'll review this towards the end of the month and give an update on plans for February.
This coming Sunday we had hoped to restart children's groups – unfortunately this is no longer possible, but there will be groups online for Pebbles, Rocks, Boulders, Pathfinders and Pulse from this Sunday. If you have a child in one of those groups you should receive information from the leaders of the groups – if you haven't then do contact Joe Hadfield, our Youth Minister.
We'll continue to stream a service from St George's on a Sunday morning at 10am – beginning a new series this Sunday on 'Knowing God'. For those without internet access we are looking at distributing some prayers, readings and a paragraph about the week's theme, so that we can all keep in touch.
Streamed Sunday Services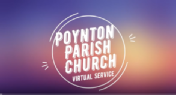 Our main Bible teaching and worship will be available as a live stream on YouTube on Sundays at 10am, and later on demand from here. There will be an All Age slot towards the start of each week, and members of the team and congregations will be involved in leading, preaching, reading, praying and leading sung worship.
The service sheet will now be available on the new church website here.
Minutes of the PCC meeting, 16th November
These are available here.
Instructions for using Zoom in Homegroups, After Church Coffee and Prayer First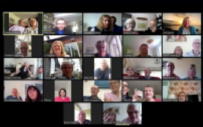 Zoom enables lots of people to talk to together and to see each other. You can use a computer, laptop, tablet or mobile phone. The basic account is free and can be used for a "meeting" of to 100 people at one time but meetings are limited to 40 minutes. To find out more about how to set up Zoom download this guide (with thanks to Jesmond Parish Church).
Homegroup leaders will provide log-in details for virtual homegroup meetings, after service coffee chats and Prayer First (Mondays at 8pm).