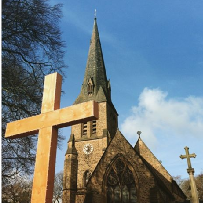 Poynton Parish Church - provisions during coronavirus
Holy Communion Services
Holy Communion services (with limited numbers) will be taking place at St George's and St Martin's.
Sunday at St George's at 6pm

Wednesday at St George's at 10am

Thursday at St Martin's at 10am
If you would like to attend one of these services you need to book a place via the Church Office. We will be reviewing this pattern over the next few weeks.
Streamed Sunday Services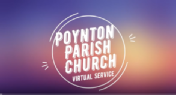 Our main Bible teaching and worship will be available on Facebook and YouTube at 10am on Sundays. There will be an All Age slot towards the start of each week, and members of the team and congregations will be involved in leading, preaching, reading, praying and leading sung worship.
The church Facebook page can be accessed here.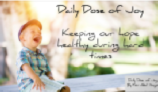 Daily Dose of Joy
A morning reflection. This is streamed live on facebook. Led by Aled. Catch up links may also be be accessed from our website here.
Instructions for using Zoom in Homegroups, After Church Coffee and Prayer First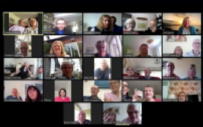 Zoom enables lots of people to talk to together and to see each other. You can use a computer, laptop, tablet or mobile phone. The basic account is free and can be used for a "meeting" of to 100 people at one time but meetings are limited to 40 minutes. To find out more about how to set up Zoom download this guide (with thanks to Jesmond Parish Church).
Homegroup leaders will provide log-in details for virtual homegroup meetings, after service coffee chats and Prayer First (Mondays at 8pm).